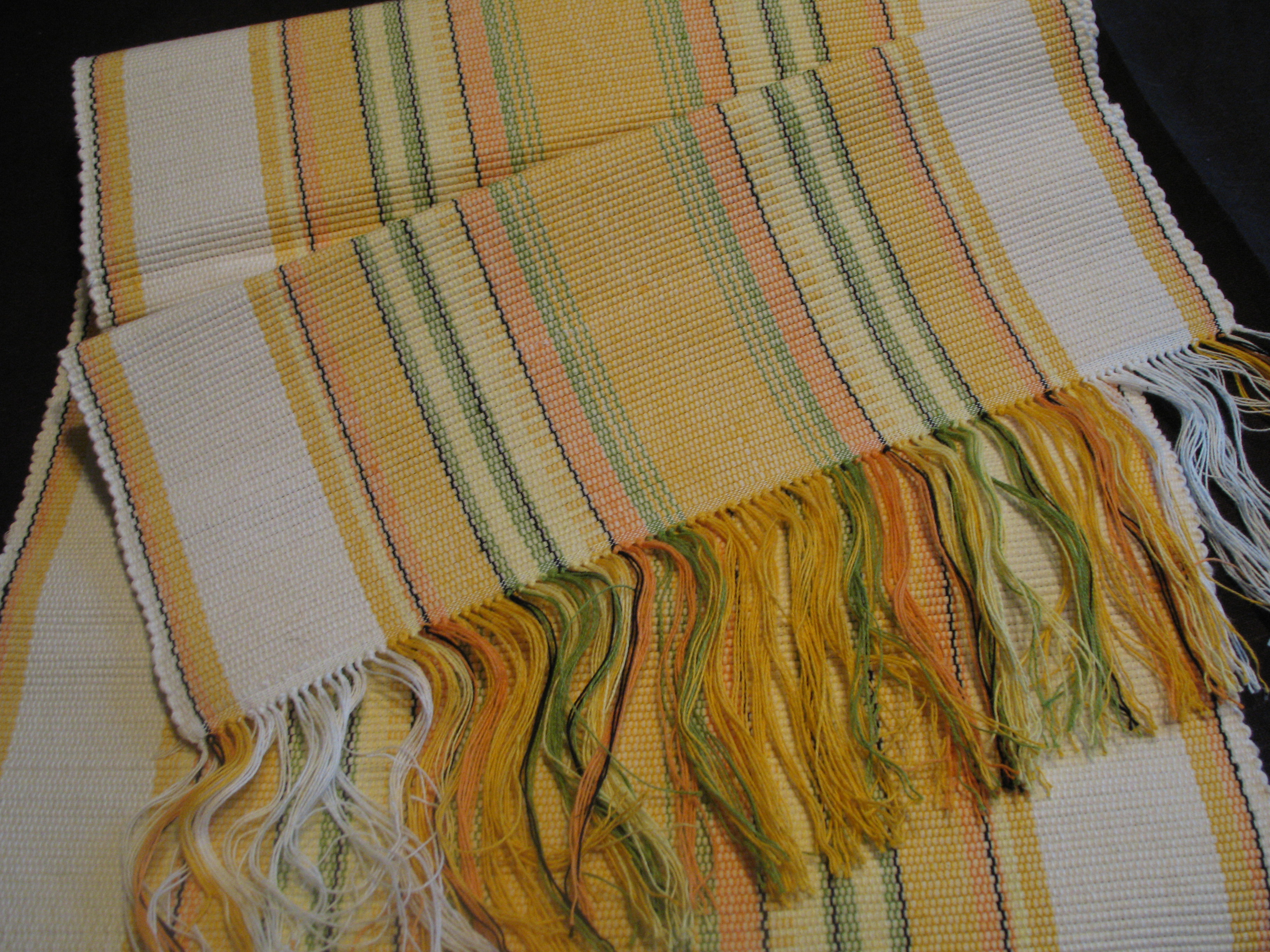 This one I've done. It's for easter. I had friends coming over to weave there own in Værkstedet, my workshop.
————————————-
Denne har jeg laget. Til påske. Venner kom og vevde sin egen i Værkstedet.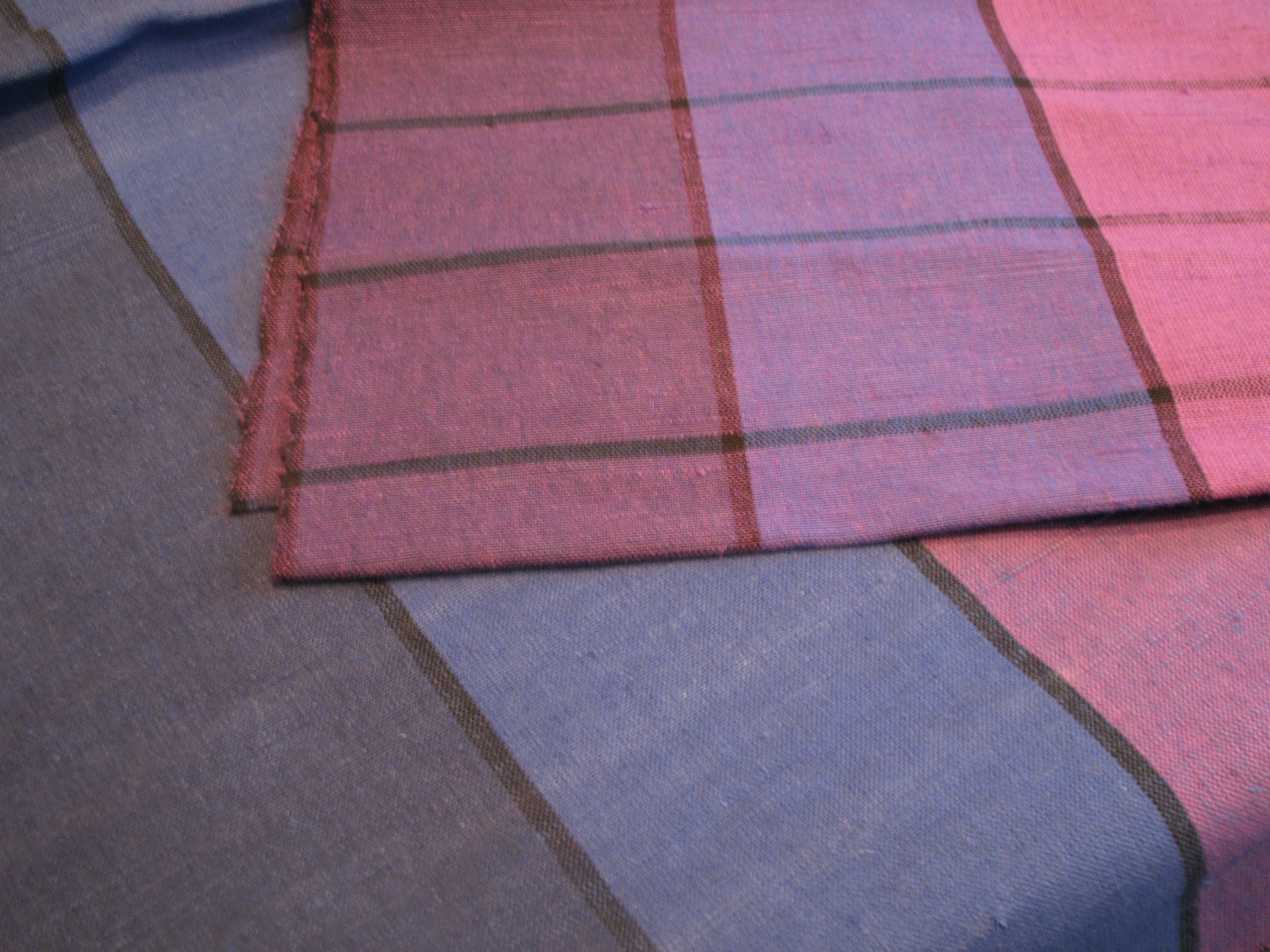 But these are made by my husband. He has never woven before, but has ssen me doing it, and has crafting «in his fingers» and his soul. He has woven 4,5 m of the striped one and 2 x 1,2m of the boxed one. Ain't he talented???
———————————-
Men disse! De er laget av min mann. Han har aldri vevd før, men har sett på meg og har håndtverk i sine fingre og sjel. Han har vevd 4,5 m av den stripete og 2 x 1,2 m av den med firkanter. Er han ikke god?