Det kan være vakkert med snø, veldig vakkert!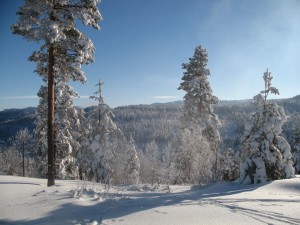 Men det ser ikke akkurat sånn ut her idag. Dette er bilde fra hytta ifjor. Ååååååå, det ser såååååå fint ut! ;en idag er her litt snødrev, litt vind, og litt grått. Rett og slett litt surt.
Men det ER snart vår?? Ikke sant????
You can follow any responses to this entry through the RSS 2.0 feed. You can leave a response, or trackback from your own site.